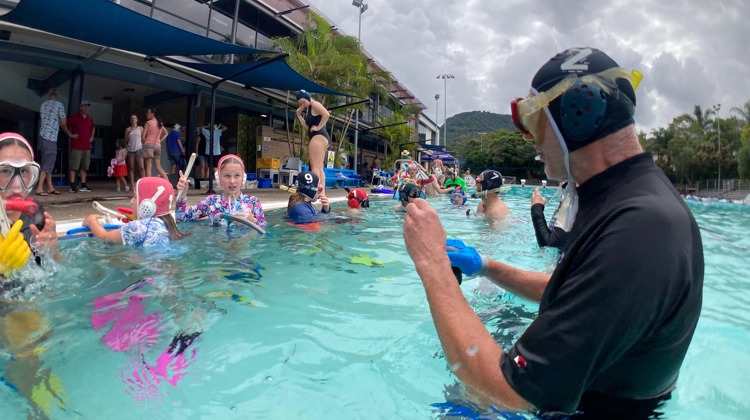 Wollongong 4's
What is Wollongong 4's?
The Wollongong 4's is one of Australia's largest and longest running social Underwater Hockey competition. Starting in 1992, the competition regularly attracts more than 50 competitors from all over Australia and beyond. To qualify you need to turn up on time, put your name in the hat and be drawn onto a team with three other players. Then its game on for several hours of 4v4 hockey - an equivalent format to Rugby 7s as we normally have 6 players in the water. At the end of the day it's off to a secret location for drinks, BBQ, and raffle.
Results and Overview
With a slight overcast, and just dodging the rain, the small and exciting tournament known as the Wollongong 4's was held in early March 2023 at the University of Wollongong with around 50 participants diving into the 1.8m and 2.4m deep courts. One team that stood out from the competition was the team of Eamonn McCormack, Kevin Chisholm, Doug Penrose, and Jenny Kennedy who came first. Hailing from different parts of Australia, they had come together with a goal in mind: to win the Wollongong 4's tournament. From the first game of the tournament, they showed a level of skill, teamwork, and determination that was unmatched by any of their opponents. Claiming the MVP, Kevin Chisholm, shows off his wild and spectacular Victorian underwater hockey movements with his immaculate beard wavering underwater.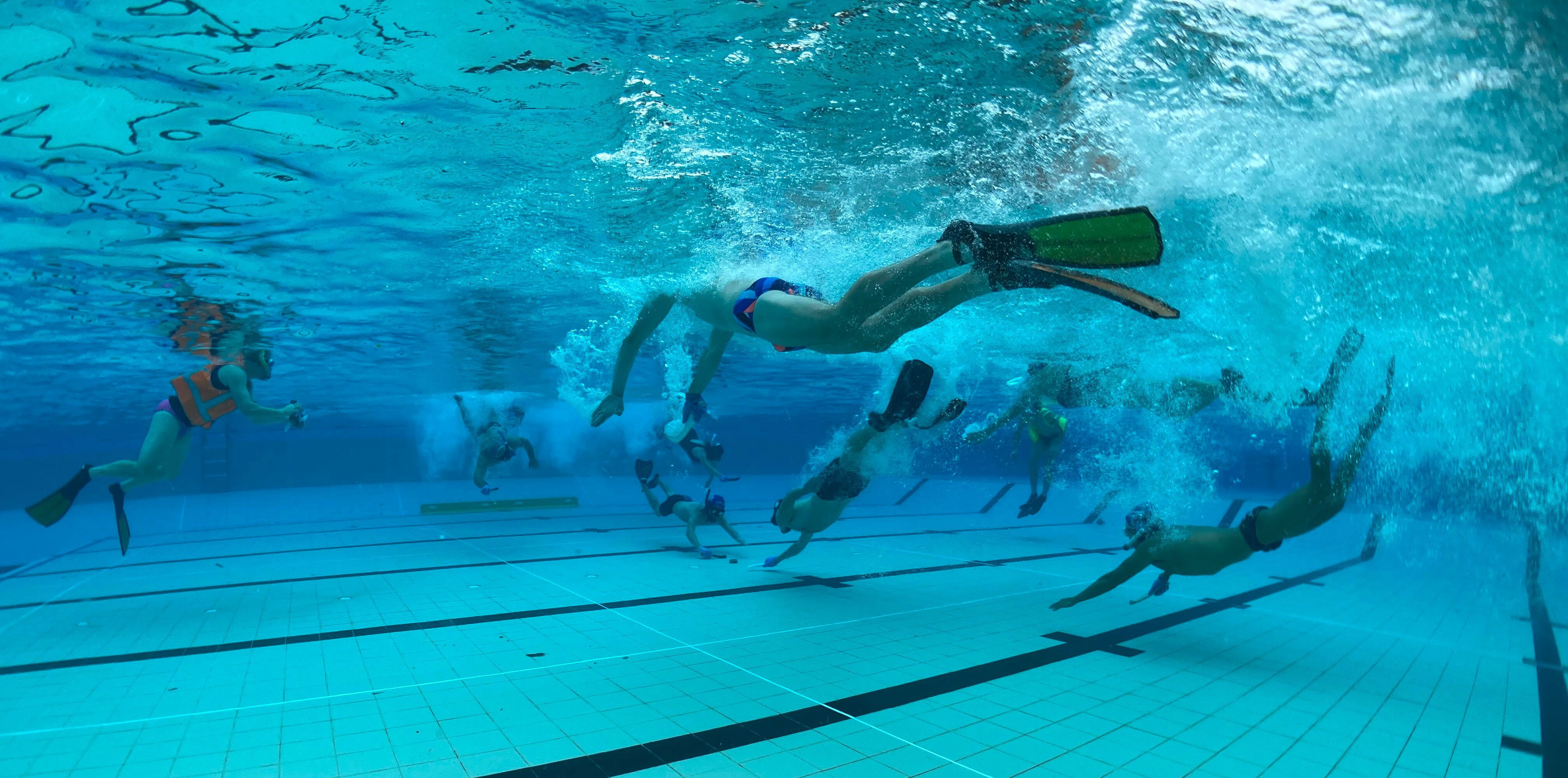 Beginners
For new beginners trying Underwater Hockey in Wollongong, the experience is both exhilarating and challenging. Under the guidance of experienced coaches, they learn the basics of the game, including how to handle the stick, dive and move underwater, and communicate effectively with their teammates.
The learning process can be intense, as players adjust to the unique environment and physical demands of the game. But with time and practice, new beginners quickly begin to feel more comfortable and confident in the water, and start to develop the skills and strategies needed to succeed in underwater hockey.
One of the greatest things about trying the sport in Wollongong is the community of players and coaches who are passionate about the sport. They are always welcoming and encouraging of new beginners, and provide a supportive environment for everyone to learn and improve.
So if you're looking for a fun and challenging new sport to try out, why not give underwater hockey a go? With its combination of speed, agility, and teamwork, it's a great workout for both the body and the mind. And in the beautiful coastal city of Wollongong, there's no better place to dive in and get started.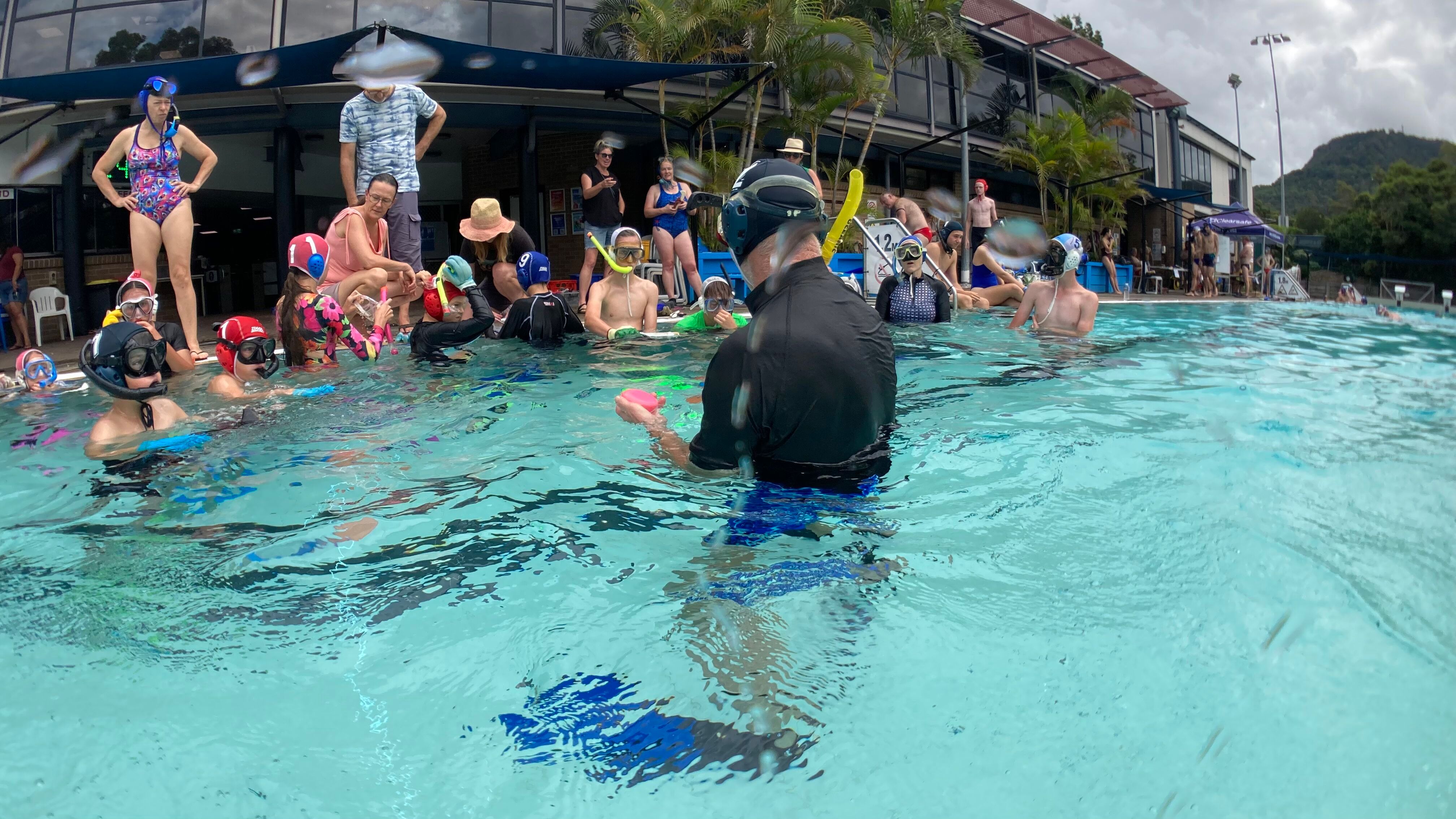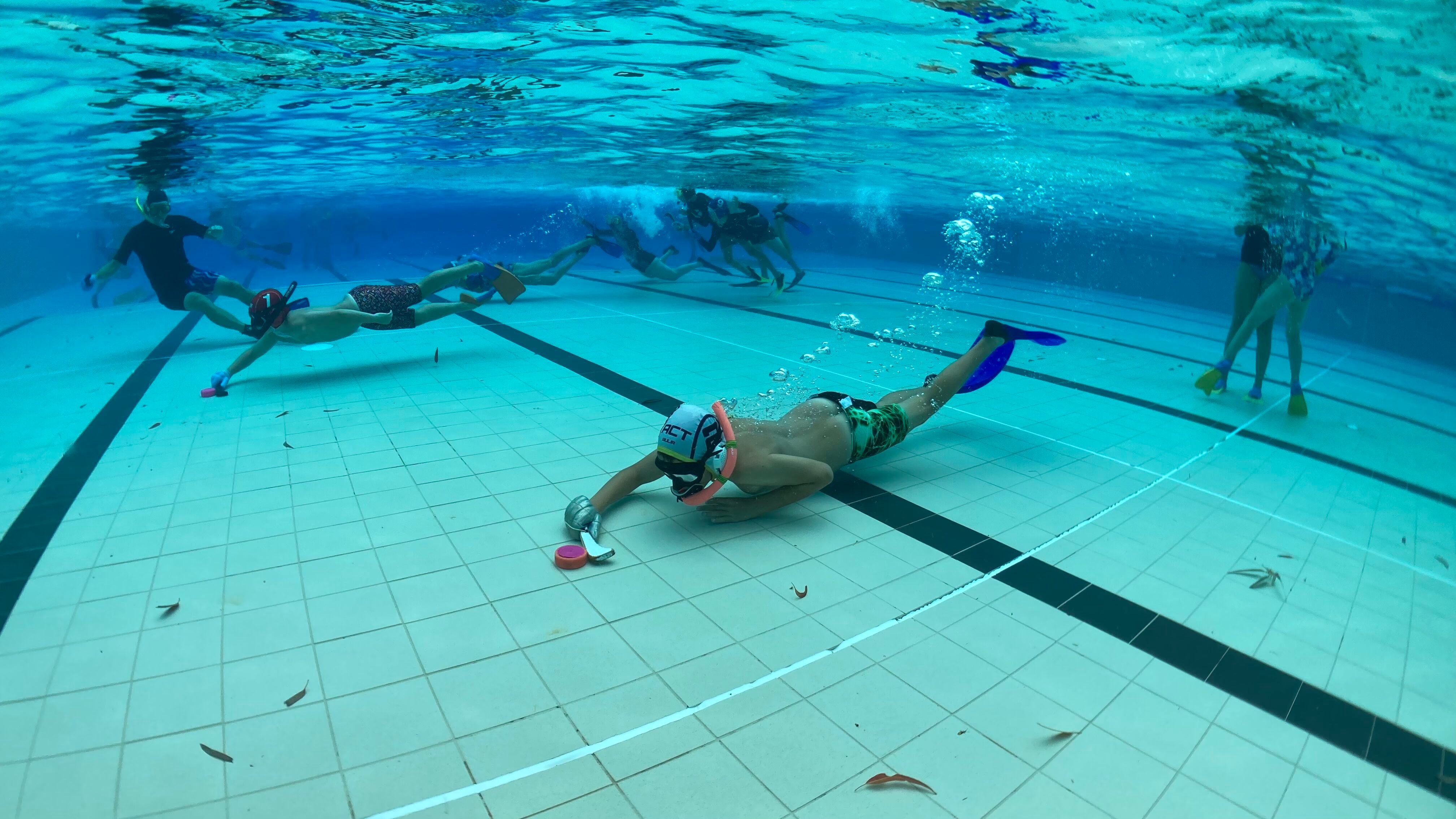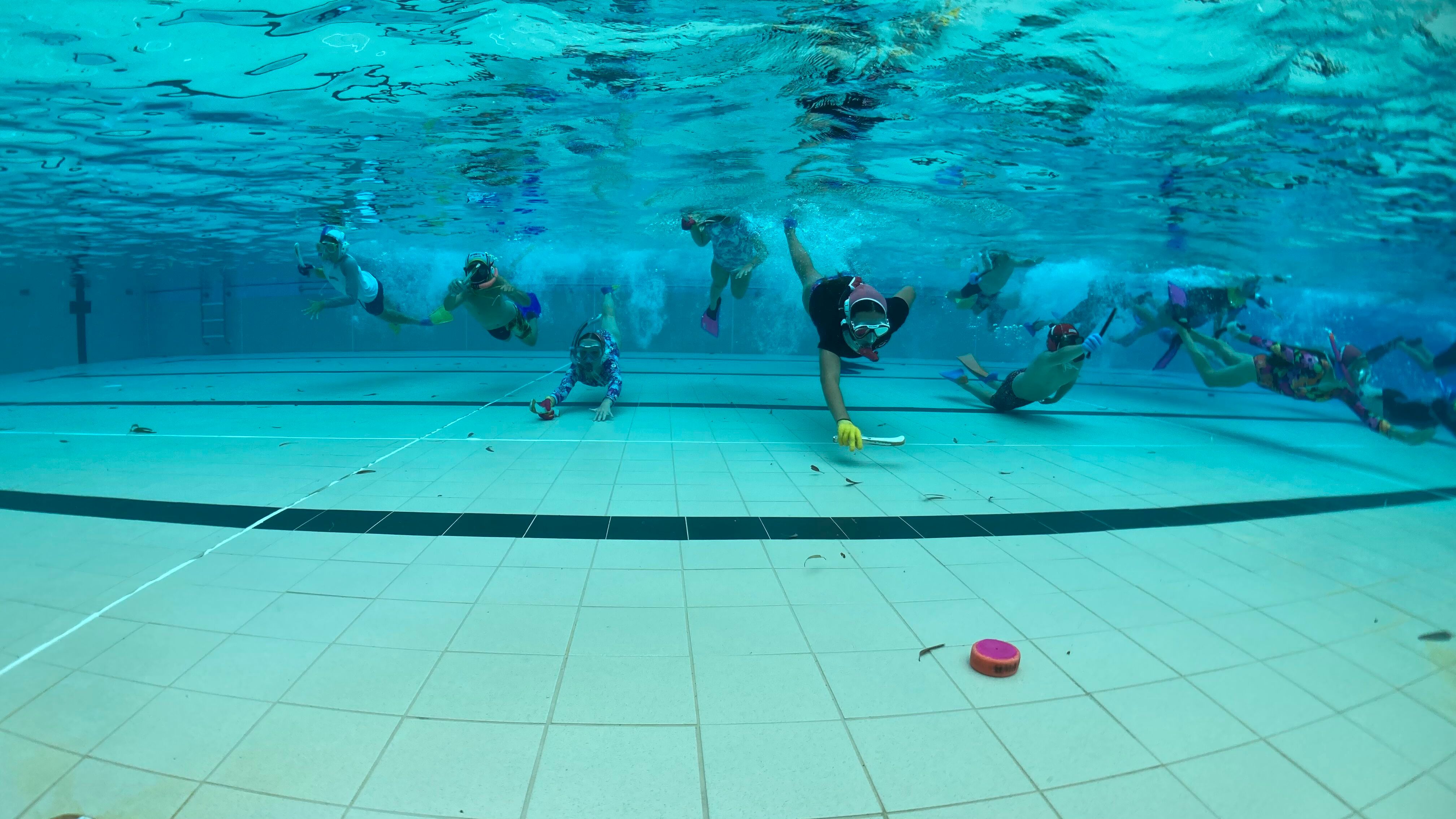 Photos taken by Eamonn McCormack
Regards,
Isaak Campbell
president@nswunderwaterhockey.com